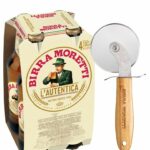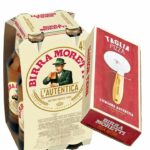 BEER
Birra Moretti 33cl Bottle Pack X 4 with FREE Pizza Cutter
5.68€
*Includes refundable BCRS deposit @10c per unit.An authentically Italian quality lager brewed with passion and the finest quality ingredients, with the same
recipe since 1859. A special blend of quality hops creates a well balanced lager with some hoppy and fruity
notes, finished with moderate bitterness and a clean aftertaste. Birra Moretti can be matched perfectly with
food, such as a delicious pasta dish. Salute!